Excavations at site of home for unmarried mothers and their children, where it is alleged up to 800 children died, uncover human remains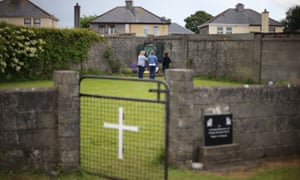 A mass grave containing the remains of babies and children has been discovered at a former Catholic care home in Ireland where it has been alleged up to 800 died, government-appointed investigators said on Friday.
Excavations at the site of the former Bon Secours Mother and Baby Home in Tuam, County Galway, have uncovered an underground structure divided into 20 chambers containing "significant quantities of human remains", the judge-led mother and baby homes commission said.
The commission said analysis of selected remains revealed ages of the deceased ranged from 35 weeks to three years old. It found that the dead had been mostly buried in the 1950s, when the facility was one of more than a dozen in Ireland offering shelter to orphans, unmarried mothers and their children. The Tuam home closed in 1961.
The home, run by the Bon Secours Sisters, a Catholic religious order of nuns, received unmarried pregnant women to give birth. The women were separated from their children, who remained elsewhere in the home, raised by nuns, until they could be adopted.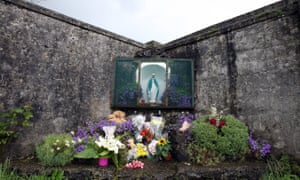 The discovery confirms decades of suspicions that the vast majority of children who died at the home were interred on the site in unmarked graves, a common practice at such Catholic-run facilities amid high child mortality rates in early 20th-century Ireland.
The Irish government in 2014 formed the commission following the work of a local Tuam historian, Catherine Corless, who found death certificates for nearly 800 children who were residents at the facility but burial records for only two.
"Everything pointed to this area being a mass grave," Corless previously told the Guardian. She recalled how boys playing in the field had reported seeing a pile of bones in a hidden underground chamber there in the mid-1970s.
The government's commissioner for children, Katherine Zappone, said the findings were "sad and disturbing" and promised that the children's families would be consulted on providing proper burials and other memorials.
"We will honour their memory and make sure that we take the right actions now to treat their remains appropriately," Zappone said.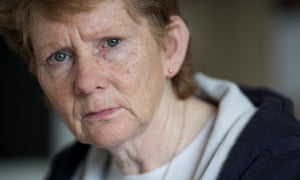 Under the Freedom of Information Act, Corless requested Galway county council's records on the home from 1925 to 1961. She was refused.
But she was given documents from the 1970s, including an official map of the present-day estate the council built on the site.
"They obviously didn't see the importance," said Corless. "There is an area across the map marked 'burial ground'," she says. "First, the houses were built, around that area. Finally a playground was built on part of the burial ground itself."
Minutes from a Tuam council meeting call for "due care and sensitivity" when building the playground because of the "children's burial ground and adjoining burial ground", Corless said. "The playground is unnaturally big, it's as big as the town playground."